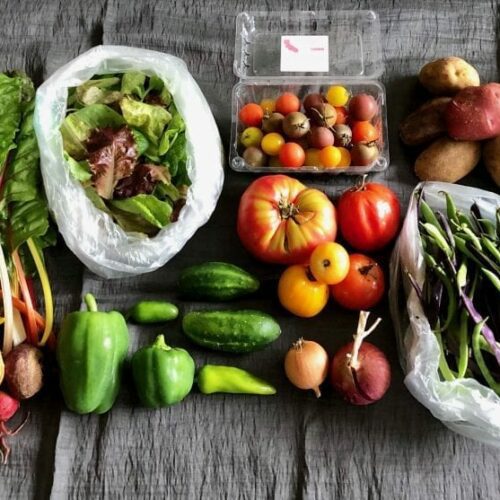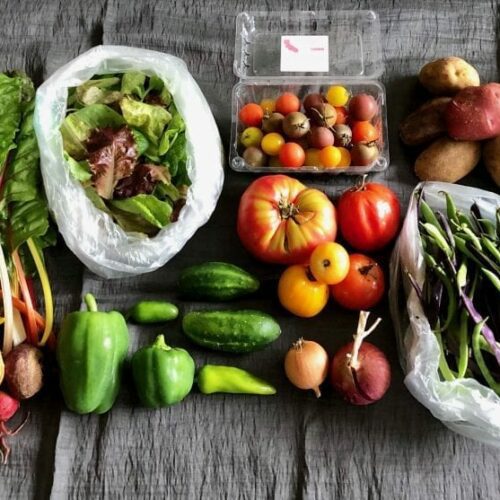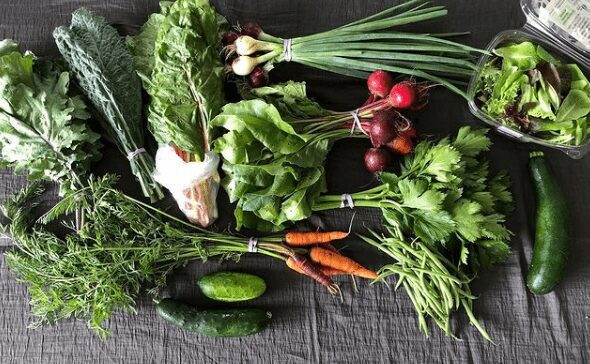 Best Value!  Experience the full farm bounty, which changes with the season, includes each produce item available (except eggs, meat, mushrooms.)  Add a note to your order if there's anything you want to exclude.
*Some products are limited to one quantity per order
Thank you for supporting One Seed Farm!
Whether your purchase our products or simply share our farm with your friends and family, we greatly appreciate you supporting our mission to provide sustainable vegetables, herbs, eggs, poultry, and pork with our amazing community.