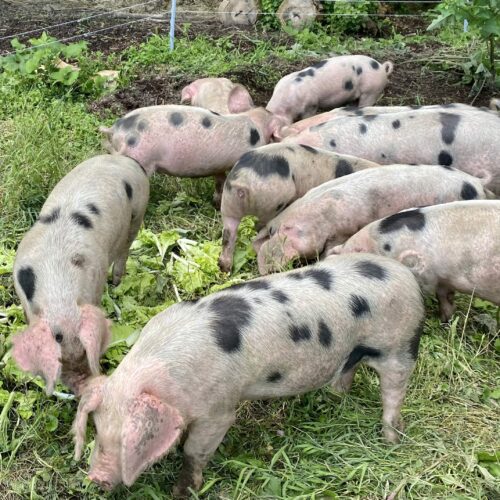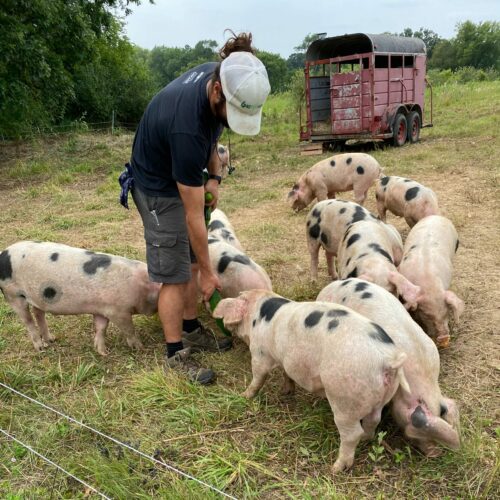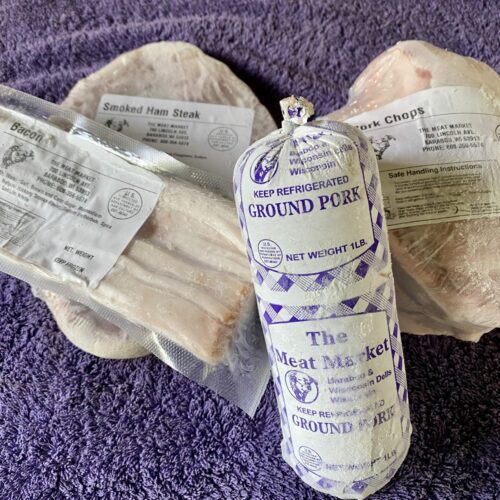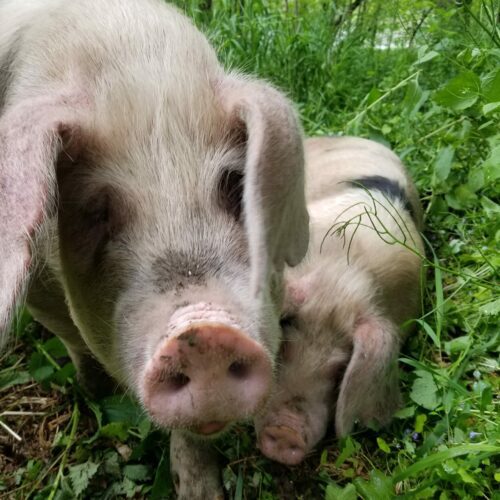 Heritage breed, pasture and woodland-raised with love.  Organic non-GMO feed, plus vegetable and fruit supplements.  $7.00/lb, plus processing.  80# Hanging weight.
Standard cuts include:
Naturally smoked ham roasts, steaks
Pork chops, loin roasts, spare ribs
Shoulder roasts, steaks
Bacon, ground pork, seasoned sausage
Custom cuts by request
*Some products are limited to one quantity per order
Thank you for supporting One Seed Farm!
Whether your purchase our products or simply share our farm with your friends and family, we greatly appreciate you supporting our mission to provide sustainable vegetables, herbs, eggs, poultry, and pork with our amazing community.