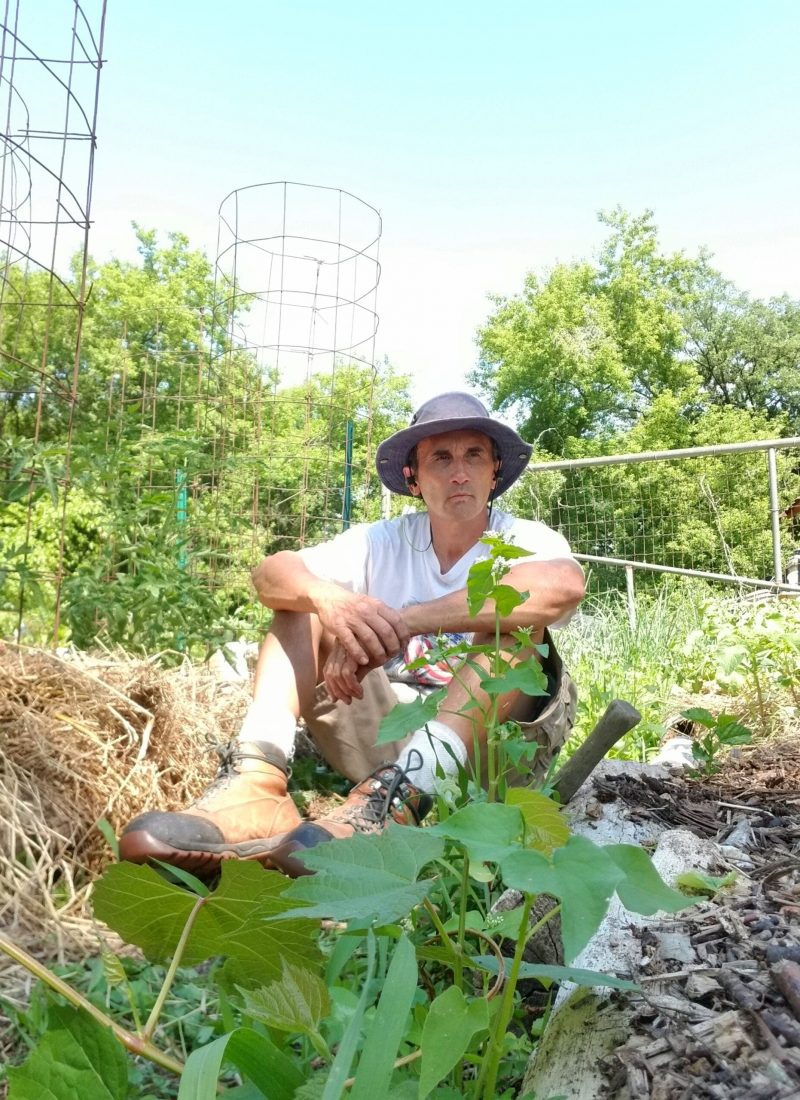 It started with a small garden that grew a little each year, and sometimes a lot, until it was a large garden.
Soon it was large enough–as in 300 pounds of tomatoes and 500 pounds of squash in one good season–that journalist Jack Cullen, then an intern at the Wisconsin State Journal wrote an article about it, people began to say, "You need a farm, Steve." At first, I disagreed. I have everything I need: close enough to my city work to commute by bike, a crazy productive suburban farmette that, with the blessing of kind neighbors survived a plethora of neighborhood association prohibitions, and a bit more lawn and adjacent county greenspace to surreptitiously annex into the realm of utility. "We should just look," Kelly said. Couldn't hurt to just look.
We started and ended with what was once a small family farm just south of Madison on Lalor Road, named for the last family that farmed it and surrounding area farms. When we bought it, all the tillable land was a cornfield. The house was abandoned and unsalvageable. It was overgrown with box elders, garlic mustard and multiflora rose, so it took several visits to appreciate the property's hidden character. Ten-acre pond loud with the sounds of geese and ducks, 6 acres of mature forest, two bent and weathered–but somehow still sturdy–red farm sheds. Could this be a small family farm again? We went back and forth. "Maybe you don't need a farm," Kelly said, "but maybe the farm needs you."
With inspiration from farmers like Will Allen, Mark Shepard, the design expertise and wisdom of farmer Peter Allen and concepts shared by Keefe Keeley at The Savanna Institute, we planted three thousand trees and perennial shrubs. There are names for farming with trees, including silvopasture and agroforestry. As one farmer we met pointed out, it used to just be called farming. Our goals have come into focus, slowly but steadily: grow real food without synthetic inputs, build soil, raise healthy animals humanely, convert waste into resource, learn and teach.
For many years, my motto was "I don't touch the dirt."
I learned how to cook just about everything Steve grew, and tolerated his penchant for garden expansion, at least until he encroached on the front yard. Our neighborhood association had rules. Yeah, I know, rules against vegetables and composting showcases the capacity for human stupidity, but it didn't make sense to jeopardize the garden in the back and side yards by pushing the boundaries too hard. It seemed the natural next step was to find some land.
We thought three to five acres–enough to hold all the tomato and squash plants Steve could ever want–would be ideal.  But there were no lots that size that didn't already include 5000-square-foot homes. The first place we saw was an old, unkempt farm on Lalor Road. It had a conservancy easement with pages of things we couldn't do if we owned the land. No escaping rules, after all. It turned out we didn't really want to do anything the conservancy agreement prohibited, so it worked out. In order to afford the farm, Steve kept his full-time city job. I knew he would spend most of his free time farming, but I would become a former grant writer and tennis coach-turned-full-time farmer.
Now, I touch the dirt.
The learning process was painful and sometimes overwhelming, but with the help of a generous farming community I figured out how to repair soil depleted by years of conventional agriculture and to coax plants and eventually food from tiny seeds. I still ask Steve questions, but most of the time he just says, "What do you think?" and we do that. A couple years after we sold our first CSA share, and with no shortage of anxiety, we built a chicken coop and added our first dozen laying hens. The next year we added pastured broilers and more layers–we have 36 hens now and added sixteen more in 2021. In October of 2020, we got our first five feeder pigs. Oh, and we wear flannel shirts all the time now. We both wondered how sensible it was to start a farm at a time when many people are planning for retirement.
We aren't always sure it was the right decision, but most of the time we are. We grow food without chemicals. Our animals live happy lives. The days are long and demanding. It's good work for a good purpose. We could do a lot worse than that.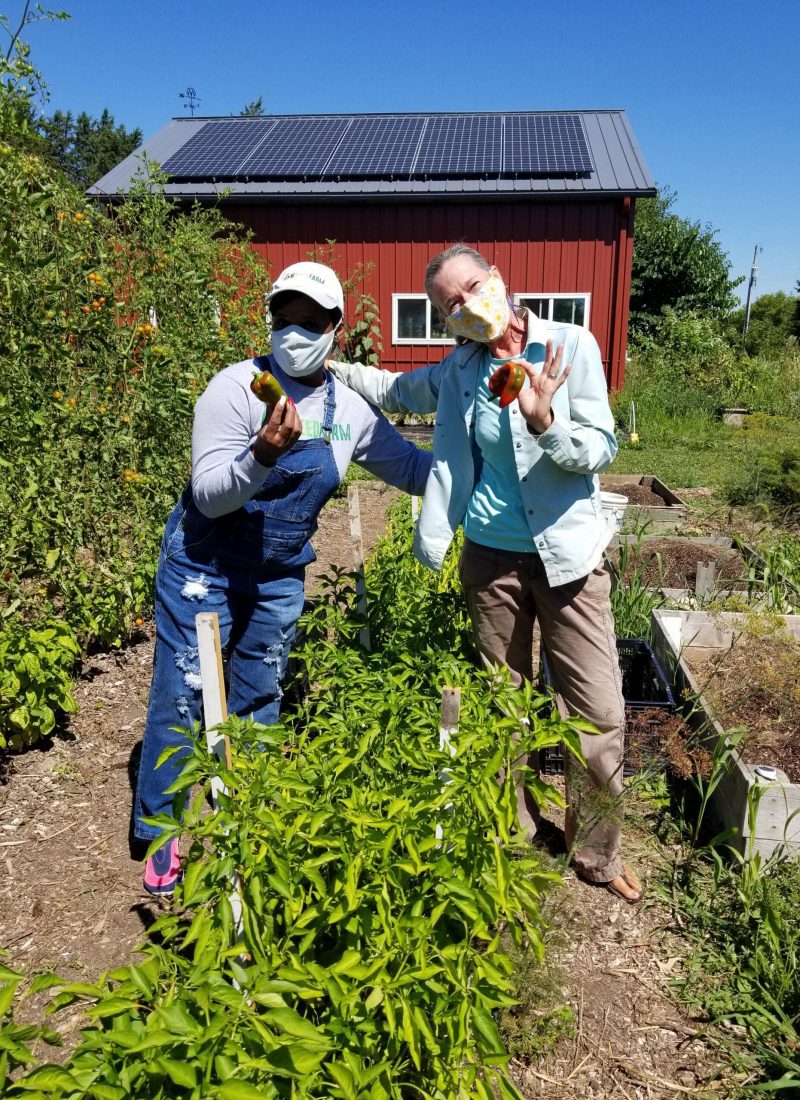 What makes One Seed Farm special is our local farm community.
Grow good food. Improve soil. Learn. Teach. Share.